We strive to improve productivity on the jobsite and continue to press forward with more innovations. This is evident in our recent strategic partnership with AT-PAC, which provides an opportunity for Doka to enter the international scaffolding market while still offering our proven formwork solutions.
While construction, like most industries, has had some setbacks from COVID-19, we look to 2021 for the beginning of a resurgence. Construction, in general, has been relatively quick to begin the rebound as indicated by many of the industry economists. As we view where we are, we see in October the Construction Backlog Indicator rebounded to 7.7 months, which is an increase of 0.2 months from September, which is an encouraging end to the year. At the same time, public nonresidential construction spending was up 1.0% in October. YTD construction spending is 4.3% above the same period in 2019, which is positive news. As we look to the next year, total U.S. construction starts are predicted to have a 4% increase in 2021 compared to 2020. As you can see, forecasts are cautiously optimistic for 2021. While we see encouraging signs, it is up to us to push for meaningful growth.
At Doka we will continue to bring you the easiest and most accessible formwork solutions that support to complete your projects safely, on time and under budget. Throughout these times we are committed to providing these products to you through a variety of pandemic modifications including social distancing, online ordering, and easy shipping direct to the jobsite. Don't forget that Doka now offers various construction plywood solutions as well. We continue to bring you our top innovations, such as our Superdek grid system, Safety Net Fan and Xclimb 60 climbing formwork, as well as digital technology such as DokaXact and BIM process solutions. And for those that have grown to depend on our on-site field assistance and training to learn how to implement these solutions, it remains intact through social distancing. We have also ramped up our online educational efforts and remote instruction capabilities.
It is our hope that you are productively busy throughout 2021. We will continue to be ready meet your needs – both in person and online.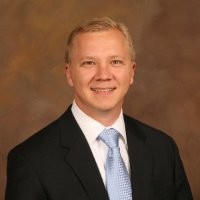 Michael Schaeffer, Vice President Doka USA